August 13, 2012 @ 3:56 AM
A great staple is the pillar of every woman wardrobe and it is also a great piece that is practical and classic. Stylish women are always looking for great new statple to give their wardrobes that little oomph it needed. Here are 5 staples to add to your inventories:
Shoulder bag
A shoulder bag is a definite YES for anyone searching for a staple piece -- it's the perfect place to house your wallet, your makeup tote, and even your office notes. Think of it as a more stylish spin on the office briefcase & no matter what happens in the style world, bags will always be in.
Everyday necklace
Keep your fancier jewels tucked away for the special occasions but opt for an everyday gem to add some sparkle to your outfit. Keep it simple with just a chain or add a pendant.
Sheer blouse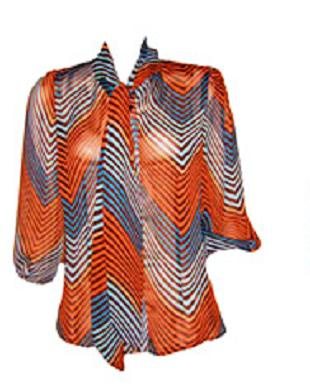 Remember the days of cotton white button downs? We're trying hard to forget them -- and a colored sheer blouse is perfect to wash away bad memories. Tuck for a more sophisticated fashion or let it hang loose and feel the breeze.
A leather belt
Sure, a belt keeps you snug but it now doubles as a fashionable accessory for an outfit. Show off your figure by tucking in your top & adding a statement belt for a little oomph.
The sparkly top
How better to get into the holiday spirits or take down the dance floor than in a top with lots of shimmer? Wear with a plain black blazer for an unexpected daytime combo.
What's one stylish piece you think every woman should keep in her closet?