August 14, 2012 @ 2:35 AM
You'll get loads of mileage out of a chunky oversize cuff with a goes-with-anything design.
You deserve a dress as sophisticated as you are! A contoured sheath with a contrasting waistband gives you an hourglass shape, even if you skipped your last spin session.
A bold orange leather clutch adds a pop of color to a neutral look—and is just the right size for stashing your essentials.
This eye-popping piece of costume jewelry grabs attention without competing with your everyday rings.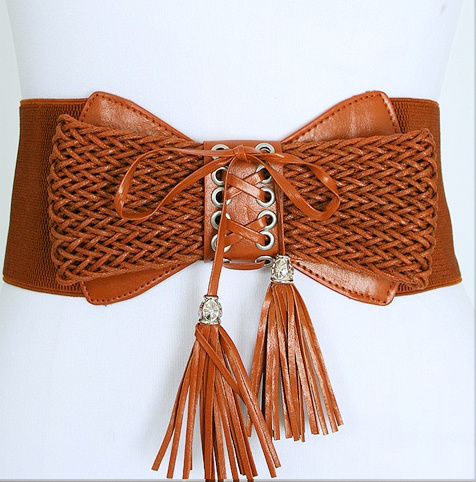 A wide belt adds polish (and a waistline!) to an easy-fitting dress.
Spice up simple basics with a stunning oversize necklace.